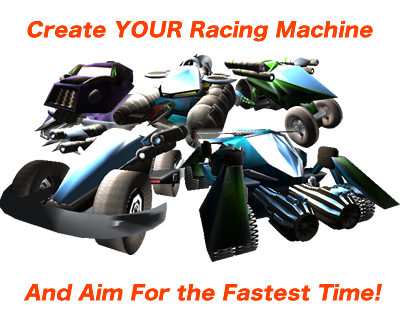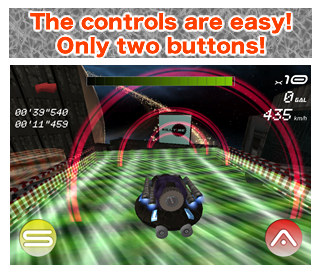 Steer by tilting your iOS device left or right. Touch the right, red button to accelerate, and the left, yellow button to activate your special ability!
Head for the checkpoints! Pass through all of them, and the course is cleared. Use the navigation arrow and the red rings to guide you to the next checkpoint.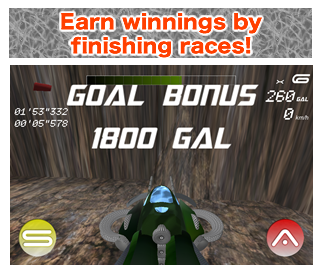 Earn money by finishing races! Keyword being "finishing." Keep your energy up for a cash bonus!
Use your earnings to customize your machine! Build the ultimate racer switching out five different parts. Switch out "Bullet" core parts to try all of their special abilities!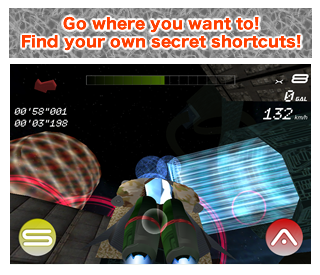 So long as you hit the checkpoints, you're free to roam where you want to! Use the various special abilities to find your own secret shortcuts!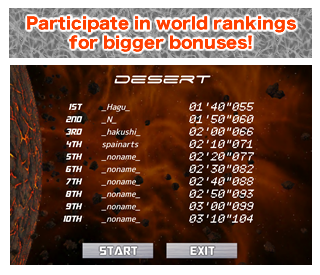 Log into the Game Center and enter the worldwide rankings! Sneak past your rivals' times to earn bigger bonuses!

Copyright 2013 KILLTIME All rights reserved.